As the feasibility for space travel grows, so does its potential for new commercial experiences.

The TEAGUE Aviation studio asked our 4-person team to create a concept for the interior of a commercial spacecraft in the year 2030. With civilians instead of professional astronauts, this cabin needed to accommodate a different user with different needs and expectations.

An 8-day journey from Low-Earth Orbit, around the Moon and back. A 4-passenger cabin with modular "soft-touch" dividers that allow for quick modifcation of the area, creating private and communal spaces easily.

8 days
3 crewmembers
4 passengers
8' x 15' cabin
239,000 miles

---
How do you design for space— without being in space?
Let their experiences and stories inform our focus.

Immersion studies, like prolonged confinement exercises and Zero-G Neutral Buoyancy tests, give us an understanding of our environmental constraints.


Scott Kelly, Former US Astronaut



Microgravity + Circadian Dysrhythmia
(Lack of Sunset/Sunrise)

=

Disorientation + Fatigue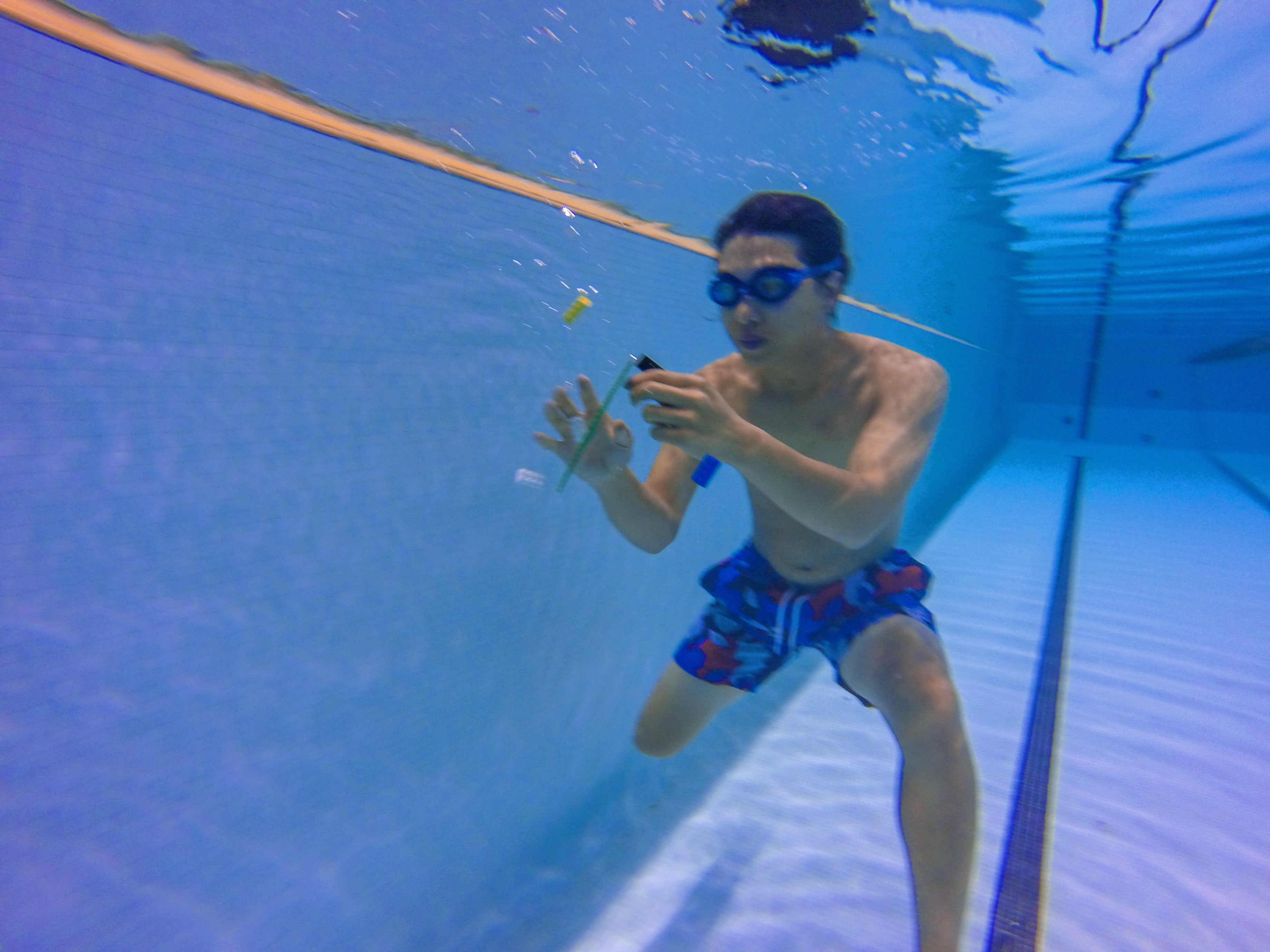 Rigid Environment

=

Social Friction + Physcological Stress
How can a spacecraft interior promote personal agency and social unity in a confined space?
︎Space Travel is Physically + Emotionally Demanding

︎Public and Private Space Nurtures Collective Harmony
Prototyping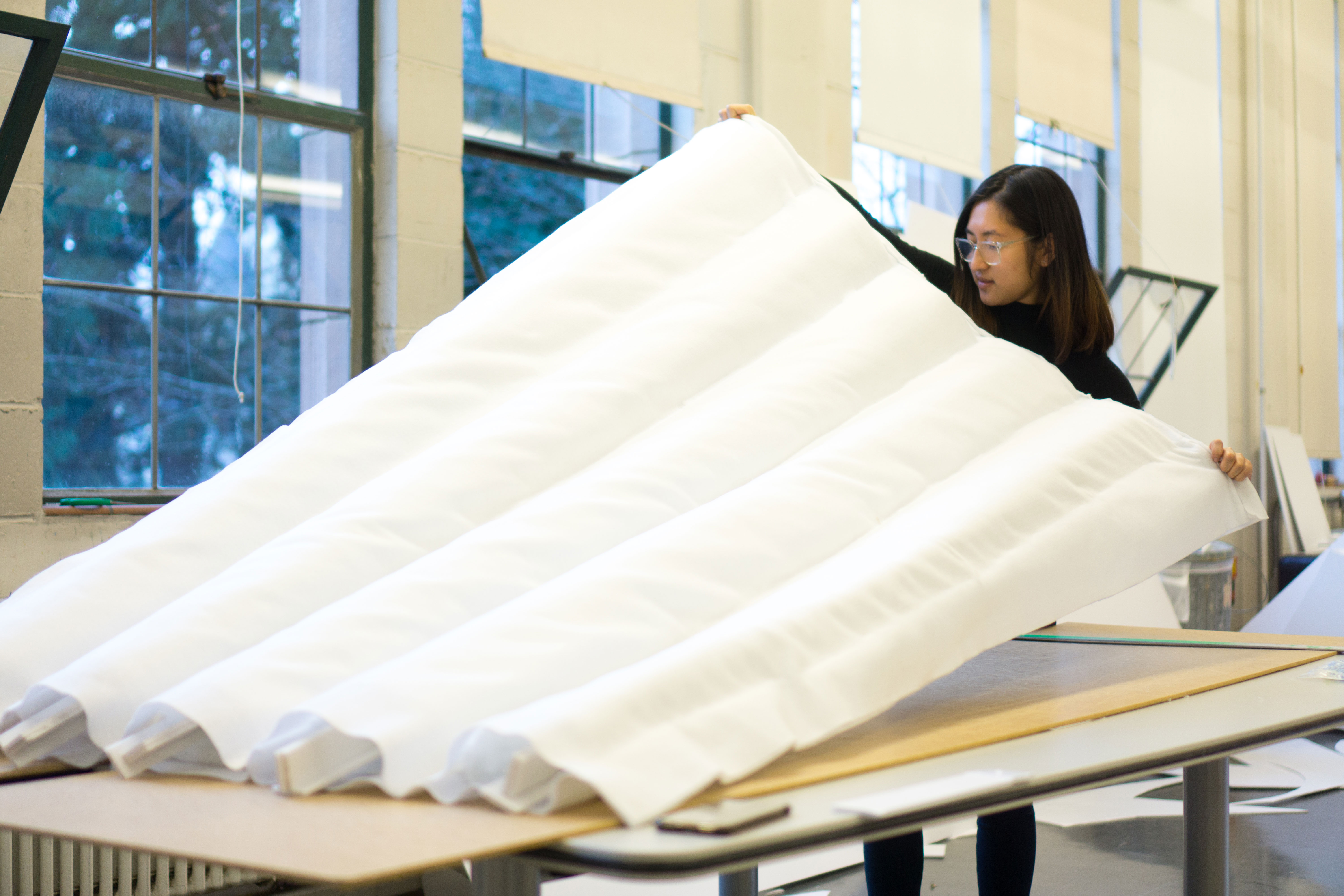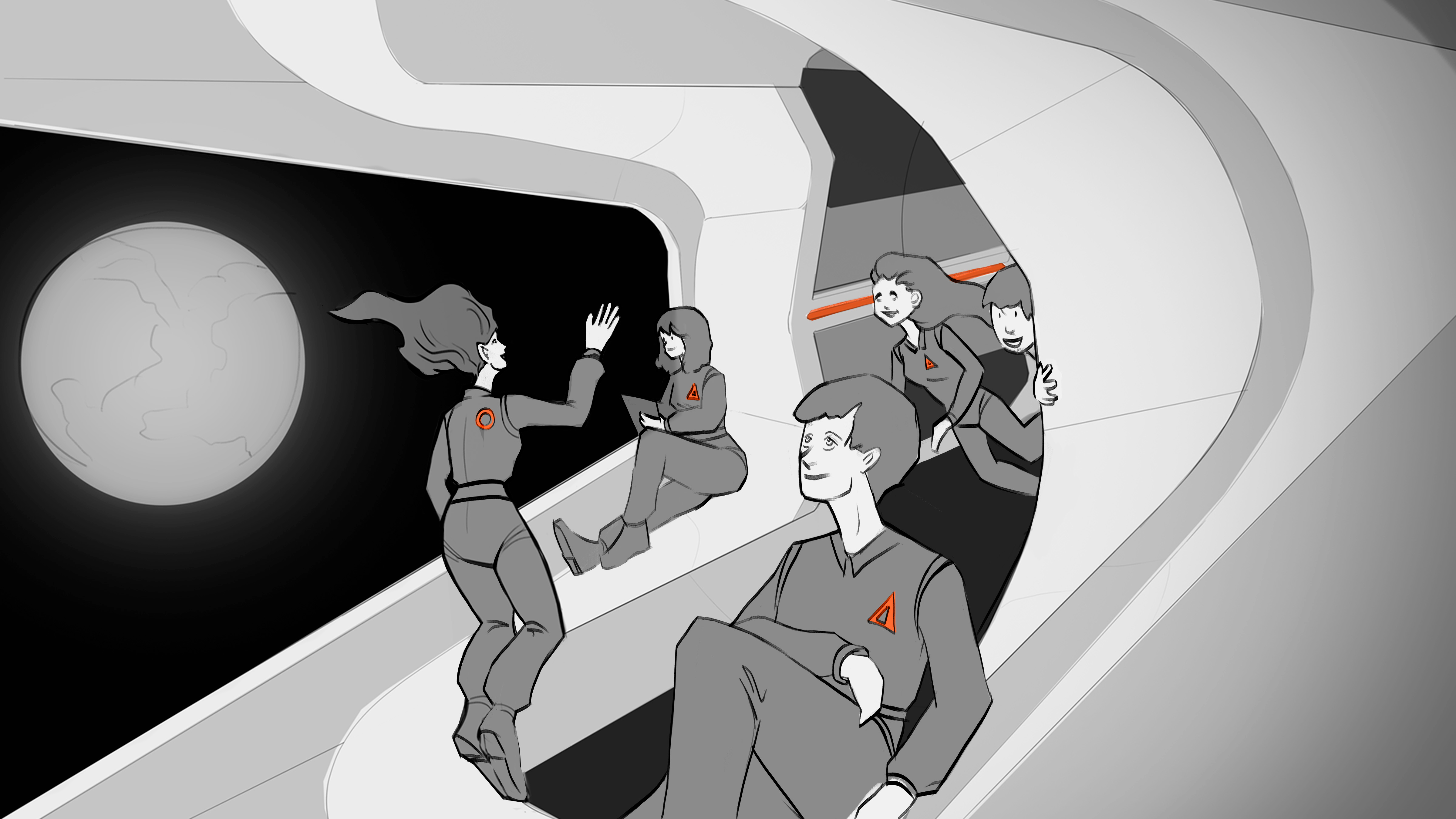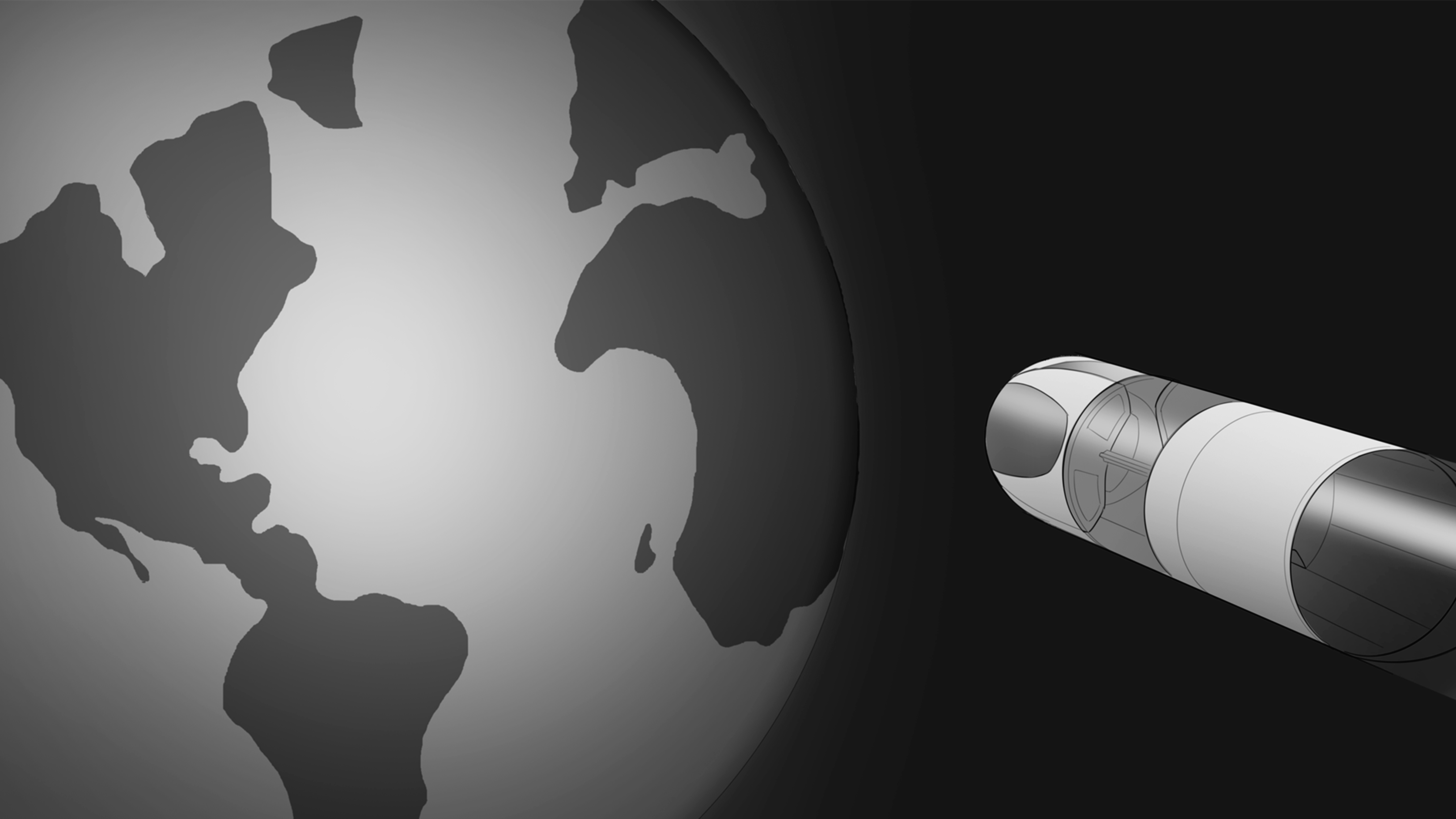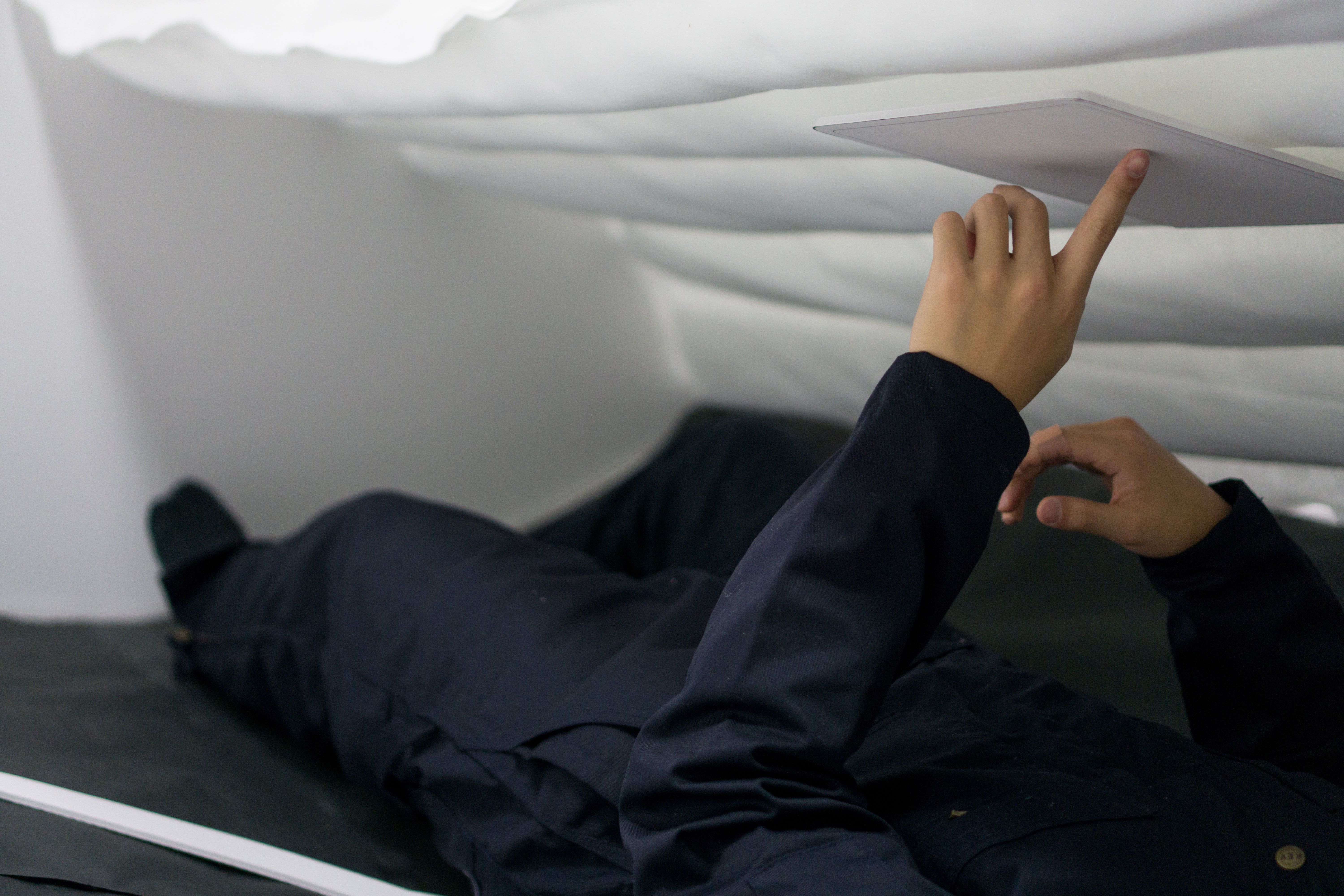 This is Ad Astra